Red Ball is one of the most popular games in the internet history and you can play it here for free. Red Ball 6 is the newest version, where you need to guide the ball to the finish line while avoiding the evil black squares.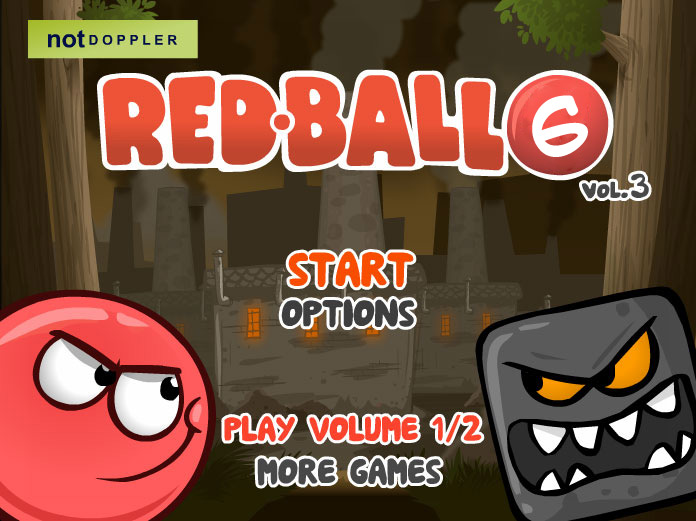 Objective
The objective of Red ball 6 game is very simple – take the ball to the end of the level. Cross several hurdles and collect stars to get a perfect score.
Levels
Red ball 6 game includes 15 different levels, while the last contain a big boss that it's very hard to beat.
Game Controls
The arrow keys are used to control the operation of the ball. You can use the Mouse to navigate through levels.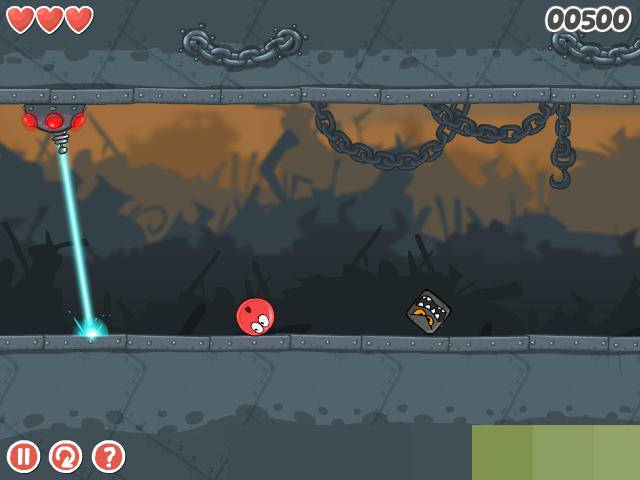 Game Play
If you have played the previous versions of red ball games, you will enjoy this as well since the main character stays the same. But don't worry, there are still many features you can enjoy: Total new levels, new obstacles, new enemies and special achievements.  After finishing a specific level, you get to play the following one. If you wanna get back to some level you play before, you can get to the level list via Pause button >> Main Menu >> Start. It may be useful if you need to improve your result in a specific level, win a gold medal or complete a challenge.
Red Ball 6 is a  kid friendly game and doesn't contain any violence or a strong language.
Music 
If you turn on your speakers, you will find out an amazing soundtrack through the menu and the levels. If you don't like it for some reason or wanna listen to your own music via Youtube, you can cancel it by clicking on options in the main menu. We think you should  at least give the music a little try before cancelling…
Achievements
Except the levels, the game offers 16 band new achievements you can will by completing missions through the levels. Some of them are easy, like "BOOM BOX"  - You just need to kill your self by box explosion to win this challenge and get 500 points. For others, you may work much harder, like find a way to collect the star above the punch presses on level 9 (UNDUE RISK).
The rarest one, that only 14601 players over the world got so far, is the "DIAMOND CUP". To complete this one, you need to…. complete all other achievements. Can you get it?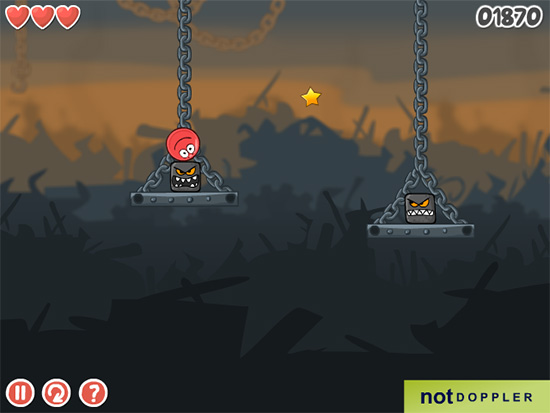 Got stuck ? The internet can help you. With websites offering gaming guides and tips, one can finish and beat even the hardest games. We think that for Red Ball 6 (and Red Ball games in general) it would be better to stay away from guides and forums. It's all about playing and getting used to control the little ball. We complete the game several times without any help and had so much fun, so there is no doubt you can do it.
Enjoy this game? We will be glad if can share this game to your friends. That way we can add more Red Ball games in the near future.
Red Ball

,
Please leave a comment :)